Rotary grass cutter-crusher
Viesulas 1,5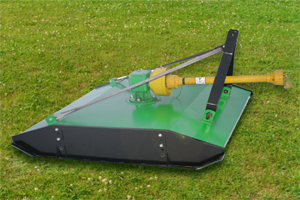 Cutting width: 1,45 m
Accumulation: 250 kg
Number of knives: 2
Height of grass: 6-15cm
Speed: to 12km
Width: 1,8 m
Height: 1,6
Lenght: 1,8 m
Installed on tractors 40-50 AG
Used to cut and crush grass in gardens between trees and bushes. It also can be used to cut and crush small bushes.
Special hard steel knives turns with the high speed not only cut but also crush grass.
Its flexible so ideally fits to cut narrow space and bumpy fields.
---
Viesulas 3