Trash container and container reversal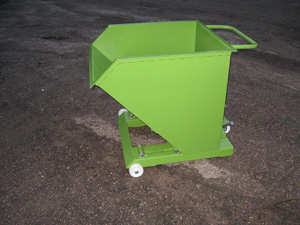 Size: 1100x670x820 mm
Tonnage: 500 l
Dumping container used to store and transport rubbish. There is a possibility to lift it using the automatic loader and empty it. The container is maneuverable because of turning castors, so it can be used in small space.
Used: in all fields of industry
Original construction of the containers allows to empty all the cargo fully.
Such containers are used by the furniture production companies in Lithuania and abroad.
---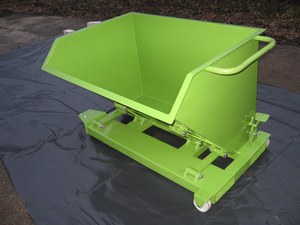 Size: 1100x840x1030 mm
Tonnage: 1000 l.
---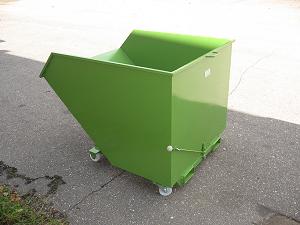 Size: 1150x1300x900 mm
Tonnage: : 1000 l.
---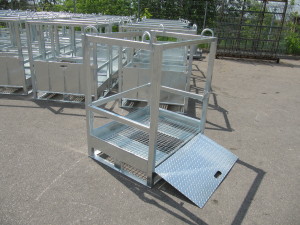 Hydraulic container reversal for containers EN 840,
with a capacity of 1100 liters.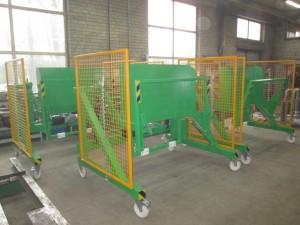 ---